Energia: eCommerce Terms & Conditions
This page (together with the documents referred to on it) sets out the terms and conditions on which we supply the products ("Products") listed on our website smarthomestore.energia.ie  ( "Site") to you and the terms relating to your use of our Site.  You should read these terms and conditions carefully before accessing the Site, or placing an order for any Products from the Site.
These terms and conditions do not affect any of your statutory rights. By ordering any of our Products from the Site you agree to be bound by these terms and conditions.  You should print a copy of these terms and conditions for future reference.
1            INFORMATION ABOUT US
1.1        smarthomestore.energia.ie is a site owned and operated by Energia Customer Solutions Limited, trading as Energia a company registered in Ireland with company number 306035 and registered office address at The Liberty Centre, Blanchardstown Retail Park, Dublin 15, D15 YT2H, Ireland ("we", "us"; "our")  The main trading address for this website is situated at the registered office. The VAT number for Energia is IE63260350.
2            ACCESS TO THE SITE
2.1        Our Site is directed to people residing in the Republic of Ireland. The Products are not available in other locations.
2.2        We may suspend, withdraw or restrict the availability of all or any part of the Site for business and operational reasons, or for a breach by you of these terms and conditions.
2.3        You are also responsible for ensuring that all persons who access our Site through your internet connection are aware of these terms and conditions and other applicable terms and conditions, and that they comply with them.
2.4        Although we make reasonable efforts to update the information on our Site, we are under no obligation to do so, and we make no representations, warranties or guarantees, whether express or implied, in relation to the content on our Site being accurate, non-infringing, compatible, complete or up to date or any transaction that may be conducted through our Site being secure.
2.5        We do not guarantee that our Site will be secure or free from bugs or viruses. You are responsible for configuring your information technology and computer programmes to access our Site. You should use your own virus protection software.
3            PROHIBITED USES
3.1        You may use our Site only for lawful purposes. You may not use our Site in any way that breaches any applicable local, national or international law or regulation, in any way that is unlawful or fraudulent, or has any unlawful or fraudulent purpose or effect. You must not attack our Site via a denial-of-service attack or a distributed denial-of service attack. By breaching this provision, you would commit a criminal offence. We will report any such breach to the relevant law enforcement authorities and we will co-operate with those authorities by disclosing your identity to them. In the event of such a breach, your right to use our Site will cease immediately.
3.2        You also agree not to reproduce, duplicate, copy or re-sell any part of our Site in contravention of the provisions of these terms and conditions.
3.3        You also agree not to access without authority, interfere with, damage or disrupt any part of the Site, any equipment or network on which the Site is stored, any software used in the provision of our Site or any equipment or network or software owned or used by any third party.
4            INTELLECTUAL PROPERTY RIGHTS
4.1        We are the owner or the licensee of all intellectual property rights in our Site and in the material published on it. Those works are protected by copyright laws and treaties around the world. All such rights are reserved.
4.2        You must not use any part of the content on our Site for commercial purposes without obtaining a licence to do so from us or our licensors.
4.3        "Energia" and its logo are UK and ROI registered trademarks belonging to us. You are not permitted to use them without our approval.
5            YOUR PRIVACY AND PERSONAL INFORMATION
5.1        Your privacy and personal information are important to us. Any personal information that you provide to us will be dealt with in line with our Privacy Policy available here, which explains what personal information we collect from you, how and why we collect, store, use and share such information, your rights in relation to your personal information and how to contact us and supervisory authorities if you have a query or complaint about the use of your personal information.  Please see our Cookies Policy, to learn more about the Cookies we use.
6            YOUR STATUS
6.1        By placing an order for Products through this Site you warrant that you are legally capable of entering into binding contracts; and are at least 18 years old.
7            HOW THE CONTRACT IS FORMED BETWEEN US
7.1        The steps that are required for a legally binding contract to be created between us are as follows:
7.1.1       you place an order for one or more Products on our website and complete the checkout process;
7.1.2       We have confirmed to you that we will sell the Product(s) to you by sending you an order confirmation email setting out the Products you have ordered (Confirmation Email); and
7.1.3       We have received payment of the price and any additional monies.
7.2        When your order has been completed and monies are received by us you will have the opportunity to download an Invoice. We will endeavour to deliver your Products within the timeframes set out in the Product description.
7.3        If you have ordered a Product which requires installation our Installation Policy will apply. Please note that if your products are being installed, Our representative will deliver the relevant products to you directly and these will not be delivered separately. We can only install and deliver to addresses in the Republic of Ireland. We do not accept orders from individuals outside of the Republic of Ireland.
7.4        We may decline to sell any Product to you for any reason. We are not obliged to tell you the reason for our decision.
8            PROMOTIONS
8.1        If you have a promotional code offered by Energia which has not expired, it may be valid to use on the Site.
8.2        Conditions in respect of promotions include:
8.2.1       For the promotional code to be valid, a valid product must be added to your basket and the promotional code entered when you enter your payment details;
8.2.2       Only one promotional code can be used per transaction and per customer;
8.2.3       If you have more than one promotional code, you may place separate orders;
8.2.4       Orders must be made prior to 23:59 hours on the closing date;
8.2.5       All offers are subject to stock availability and can be removed at any time;
8.2.6       All other Energia terms and conditions in respect of the particular promotion will apply; and
8.2.7       No cash alternative is available
8.3        Our promotional codes all have specific rules, and some Products may be excluded. If you do not apply the promotion code correctly or forget to apply it, we cannot add discounts to orders once the order has been placed.
9            INSTALLATION
9.1        For details about your installation, please see our Installation Policy.
10          CONSUMER RIGHTS, PRICING AND AVAILABILITY
10.1      You have certain legal rights (also known as 'statutory rights') under law which means that the Products should:
be of satisfactory quality;
be fit for purpose; and
match the description, sample or model.
We must provide you with Products that comply with your legal rights.
10.2      We will wherever possible list information on the Site and on each Product information page, relating to the availability of Products we sell on the Site. Except for the information we provide on a Product information page or elsewhere on the Site we cannot be more specific about Product availability.
10.3      The packaging of the Products may be different from that shown on the Site, and while the colours of our Products are displayed accurately on the Site, the actual colours that you see on your computer may vary depending on the monitor that you use.
10.4      As we process your order you will receive a prompt from us if the Product you wish to order is no longer available. We may offer you the opportunity to purchase a Product of at least equivalent specification and value to the one you have attempted to order. This will not happen if the Product you are trying to order is temporarily out of stock. You can refuse to accept any substitute Products, in which case we will offer you a refund or a replacement and let you know how long such an offer remains open for.
10.5      The Site contains a large number of Products and it is always possible that, despite our best efforts, some of the Products listed on the Site may be incorrectly priced. We will normally verify prices as part of our order processing procedures so that, where a Product's correct price is less than our stated price, we will charge you the lower amount and send you the Product. However, we are under no obligation to sell the Product to you at the incorrect lower price if the pricing error is obvious and unmistakeable and could have reasonably been recognised by you as being incorrect. If the correct price of the Product is higher than the price stated on the Site we will normally, at our discretion, either contact you for instructions before despatching the Product, or reject your order and notify you of such rejection.
10.6      The prices of the Products listed on the Site are:
inclusive of VAT and, except as provided by condition 12 below, delivery.
10.7      Prices are liable to change at any time but changes will not affect orders in respect of which we have already sent you a Confirmation Email.
11          PAYMENT
11.1      We will not ask you for any payment until we have made sure that the order for the Product(s) you wish to purchase can be processed.
11.2      We will do all that we reasonably can to ensure that all of the information you give us when paying for the Products is secure by using an encrypted secure payment mechanism.  However, except where any failure by us to comply with these terms and conditions or our Privacy Policy (see clause 3) or breach by us of our duties under applicable laws we will not be legally responsible to you for any loss that you may suffer if a third party gains unauthorised access to any information that you give us.
11.3      Please note that if we or any transaction provider used to process payments suspects fraud, we have the right to cancel the transaction for security reasons.
11.4      Orders from the Site may be paid using credit card or debit card. We accept the following credit and debit cards: Visa and Mastercard.
11.5      All payments by credit card or debit card need to be authorised by the relevant card issuer. We may also need to use extra security steps for instance via:
11.6      In order to process your payments we use third party industry payment processors and you are responsible for the accuracy of the information provided to such payment processors and will be liable to us for any losses or damages incurred by us in respect of inaccurate, erroneous or fraudulent information provided by you to such payment processors. You will be responsible for all fees and losses which we may incur as a result of any transaction being declined or following an authorisation it being declined. We make no representation on behalf of any payment processor or relevant card holder. You acknowledge that we take reasonable steps to ensure security but that due to the nature of such processing over the internet we cannot guarantee that there will be no unauthorised interception of data in connection with such payment processing.
11.7      If you have any questions or concerns about this method of payment please contact us as detailed in clause 5 above.
12          DELIVERY
12.1      Products will be delivered in accordance with our Delivery Policy which can be found here.
13          CANCELLATION AND RETURN
For information in relation to cancellations and returns please see our Cancellation and Returns Policy here.
14          WEEE (Waste Electrical and Electronic Equipment)
14.1      The European Union (Waste Electrical and Electronic Equipment) Regulations 2014 (S.I. No. 149 of 2014 (the WEEE Regulations) are in place since 29th March 2014. These regulations were implemented to reduce the quantity of electronic waste being sent to landfills. Electrical and electronic goods that can be recycled will now have a 'crossed out wheelie bin' included on their labels or packaging indicating that they can be recycled. The aim of the WEEE Regulations is to protect the environment and human health which can be damaged as a result of the presence of hazardous substances in certain electrical and electronic equipment. To be compliment with the scheme we must register with our local
Recycling Methods
14.2      To be complient with WEEE regulations as a supplier we must register with our local compliance scheme please see https://erp-recycling.org/ie/.
When delivered, WEEE is taken back free of charge on a one for one, like for like basis. If you would like to avail of this take-back service please contact us through the Customer Contact Form. Please note: We can only take for recycling an appliance that is disconnected , empty of all contents and unfixed from any units. Alternatively, local authorities have "local civic amenity" sites which are required to accept household WEEE and waste batteries free of charge from members of the public. Please contact your local authority for details of your local civic amenity. Local authorities cannot charge gate fees for WEEE or waste batteries.
14.3      For further information on any aspect of the WEEE Directive, please visit the European Recycling Platform website  https://erp-recycling.org/ie/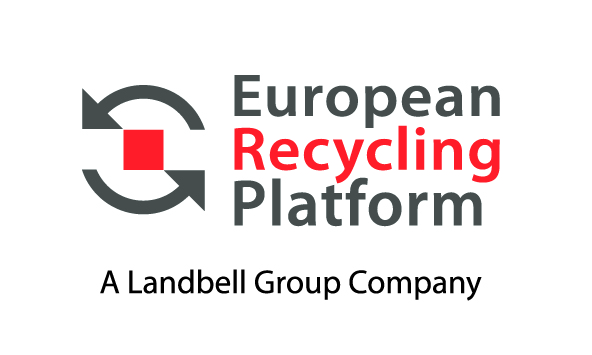 15          ELECTRONIC COMMUNICATION
15.1      Applicable laws require that some of the information or communications we send to you should be in writing. When you visit this Site or send emails to us you are communicating with us electronically. We may communicate with you by email or by posting notices on the website. For contractual purposes, you agree to this means of electronic communication and you acknowledge that all contracts, notices, information and other communications that we provide to you electronically comply with any legal requirement that such communications be in writing. This condition does not affect your statutory rights.
15.2      Where you communicate with us by email by the Customer Contact Form or by any other electronic means you must ensure that you comply with all applicable laws. Examples of applicable laws include laws relating to spam or unsolicited commercial email ("UCE"), privacy, security, obscenity, defamation, intellectual property, pornography, terrorism, homeland security, gambling, child protection, and other applicable laws.
15.3      You should not provide us with any Sensitive Data including information regarding an individual's medical or health condition, race or ethnic origin, political opinions, religious or philosophical beliefs or other sensitive data.
15.4      In your electronic communications with us you must not
15.4.1     Use non-permission based Email lists;
15.4.2     Use purchased or rented Email lists;
15.4.3     Use third party email addresses, domain names, or mail servers without proper permission;
15.4.4     Send Emails to non-specific addresses (e.g., [email protected] or [email protected]);
15.4.5     Send Emails that result in an unacceptable number of spam or UCE complaints (even if the Emails themselves are not actually spam or UCE);
15.4.6     Where applicable fail to include a working "unsubscribe" link in each Email that allows the recipient to remove themselves from your mailing list;
15.4.7     Fail to comply with any request from a recipient to be removed from your mailing list within 10 days of receipt of the request;
15.4.8     Disguise the origin or subject matter of any Email or falsifying or manipulating the originating email address, subject line, headers, or transmission path information for any Email;
15.4.9     Fail to include in each Email your valid physical mailing address or a link to that information; and
15.4.10  Including "junk mail," "chain letters," "pyramid schemes," incentives (e.g., coupons, discounts, awards, or other incentives) or other material in any Email that encourages a recipient to forward the Email to another recipient.
15.4.11  You acknowledge, that email and SMS are an insecure medium that is generally not encrypted in transit and security of information transmitted through the Internet can never be guaranteed and, accordingly, we nor any of our service provides are responsible for any interception or interruption of any communications through the internet or for changes to or loss of your data in connection with this agreement.
15.4.12  In our electronic communications with you we use service providers and you will defend, indemnify and hold us and our service providers harmless from and against all claims brought or threatened by a third party against us or our service providers relating to the restrictions in this clause or; any breach by you of our or our service providers intellectual property rights.
16          PRODUCTS
16.1      To the fullest extent permissible, we disclaim any and all warranties of any kind whether expenses or implied, in relation to the Products this does not affect your statutory rights.
16.2      If you have any proposed claims under the manufacturer guarantee, please contact the manufacturer directly. If you have any additional queries, please contact us using the Customer Contact Form.
16.3      Some Products may be dependent upon the services or software by third party providers, Energia shall not be responsible for the omission, availability or quality of such service or software in particular:-
16.3.1     we provide no guarantee or make any representation that such services will be available, uninterrupted reliable, error free, free from unauthorised access or supported for any particular period of time and
16.3.2     any such Products including software or other similar service are provided on an "as is" basis.
16.4      Some Products may require connectivity for their functionality we will not be responsible for
16.4.1     losses or problems caused by your smart phone, mobile devices, computers or internet connection;
16.4.2     losses or problems caused by the strength of your wi fi signal or internet bandwith at your premises; and
16.4.3     losses or problems caused by failure to keep your login details or PIN protection details secret.
17          OUR LIABILITY
17.1      We warrant to you that any Product(s) purchased from us through the site is of satisfactory quality.
17.2      Our liability in connection with any product(s) purchased through our site is strictly limited to the purchase price of the product(s). the refund or replacement of a product or installation is your sole and exclusive remedy and the entire liability of us and our group of companies. this does not include or limit in any way our liability:
17.2.1     For death or personal injury caused by our negligence;
17.2.2     For fraud or fraudulent misrepresentation; or
17.2.3     For any matter for which it would be illegal for us to exclude, or attempt to exclude, our liability.
17.3      We are not legally responsible for:
17.3.1     Any economic losses (including without limitation loss of revenues, profits, contracts, business or anticipated savings)
17.3.2     Any loss of goodwill or reputation, or
17.3.3     Any special or indirect losses suffered or incurred by that party arising out of or in connection with the provisions of any matter under these terms and conditions.
18          NOTICES
18.1      All notices given by you to us must be given to us in writing by email or via the Customer Contact Form. We may give notice to you at either the e-mail or postal address you provide to us when placing an order. Notice will be deemed received and properly served immediately when posted on the Site, 24 hours after an e-mail is sent, or three days after the date of posting of any letter. In proving the service of any notice, it will be sufficient to prove, in the case of a letter, that such letter was properly addressed, stamped and placed in the post and, in the case of an e-mail that such e-mail was sent to the specified e-mail address of the addressee.
19          TRANSFER OF RIGHTS AND OBLIGATIONS
19.1      The contract between you and us is binding on you and us and on our respective successors and assigns. You may not transfer, assign, charge or otherwise dispose of a contract, or any of your rights or obligations arising under it, without our prior written consent.
19.2      We may transfer, assign, charge, sub-contract or otherwise dispose of a contract, or any
of our rights or obligations arising under it, at any time during the term of the contract.
20          EVENTS OUTSIDE OUR CONTROL
20.1      We will not be liable or responsible for any failure to perform, or delay in performance of, any of our obligations under a contract that is caused by events outside our reasonable control ("Force Majeure Event").
20.2      A Force Majeure Event includes any act, event, non-happening, omission or accident beyond our reasonable control and includes in particular (without limitation) the following:
20.2.1     Strikes, lock-outs or other industrial action;
20.2.2     Civil commotion, riot, invasion, terrorist attack or threat of terrorist attack, war (whether declared or not) or threat or preparation for war;
20.2.3     Fire, explosion, storm, floor, earthquake, subsidence, epidemic or other natural disaster;
20.2.4     Impossibility of the use of railways, shipping, aircraft, motor transport or other means of public or private transport;
20.2.5     Impossibility of the use of public or private telecommunications networks; and/or;
20.2.6     The acts, decrees, legislation, regulations or restrictions of any government.
20.3      Our performance under any contract is deemed to be suspended for the period that the Force Majeure Event continues, and we will have an extension of time for performance for the duration of that period. We will use our reasonable endeavours to bring the Force Majeure Event to a close or to find a solution by which our obligations under the contract may be performed despite the Force Majeure Event.
21          WAIVER
21.1      If we fail, at any time during the term of a contract, to insist upon strict performance of any of your obligations under the contract or any of these terms and conditions, or if we fail to exercise any of the rights or remedies to which we are entitled under the contract, this shall not constitute a waiver of such rights or remedies and shall not relieve you from compliance with such obligations.
21.2      A waiver by us of any default shall not constitute a waiver of any subsequent default.
21.3      No waiver by us of any of these terms and conditions shall be effective unless it is expressly stated to be a waiver and is communicated to you in writing in accordance with clause 18 above.
22          SEVERABILITY
22.1      If any of these terms and conditions or any provisions of a contract are determined by any competent authority to be invalid, unlawful or unenforceable to any extent, such term, condition or provision will to that extent be severed from the remaining terms, conditions and provisions which will continue to be valid to the fullest extent permitted by law.
23          ENTIRE AGREEMENT
23.1      These terms and conditions and any document expressly referred to in them represent the entire agreement between us in relation to the subject matter of any contract and supersede any prior agreement, understanding or arrangement between us, whether oral or in writing.
23.2      We each acknowledge that, in entering into a contract, neither of us has relied on any representation, undertaking or promise given by the other or be implied from anything said or written in negotiations between us prior to such contract except as expressly stated in these terms and conditions.
23.3      Neither of us shall have any remedy in respect of any untrue statement made by the other, whether orally or in writing, prior to the date of any contract (unless such untrue statement was made fraudulently) and the other party's only remedy shall be for breach of contract as provided in these terms and conditions.
24          OUR RIGHT TO VARY THESE TERMS AND CONDITIONS
24.1      We have the right to revise and amend these terms and conditions from time to time.
24.2      You will be subject to the policies and terms and conditions in force at the time that you order Product(s )from us, unless any change to those policies or these terms and conditions is required to be made by law or governmental authority (in which case it will apply to orders previously placed by you), or if we notify you of the change to those policies or these terms and conditions before we send you the Order Confirmation (in which case we have the right to assume that you have accepted the change to the terms and conditions), unless you notify us to the contrary within seven working days of receipt by you of the Product(s)).
25          LAW AND JURISDICTION
25.1      Contracts for the purchase of Product(s) through the Site will be governed by the laws of the Republic of Ireland. Any dispute arising from, or related to, such contracts shall be subject to the non-exclusive jurisdiction of the courts of the Republic of Ireland.
26          CONTACT DETAILS AND COMPLAINTS
26.1      If you don't understand any of these terms and conditions please contact us using the Customer Contact Form:
26.2      Please direct any complaints you might have in relation to our services using the Customer Contact Form in the first instance.