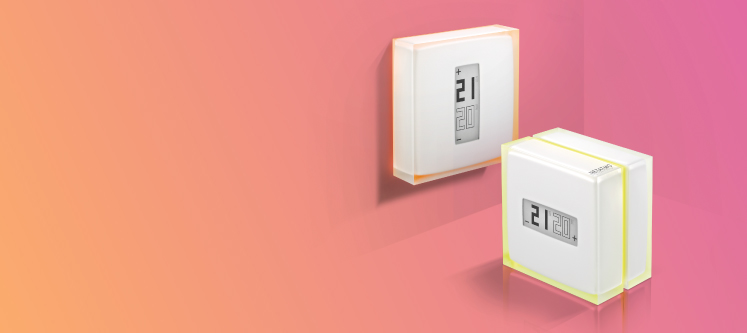 Is there a better feeling in the world than coming home to your own bed after an exhausting and exhilarating adventure in some far-flung corner of the world? Now, imagine you could make sure that your house is always toasty and warm the moment you step back through your front door? Well, you no longer need to just imagine it.
With a smart home thermostat system such as the Energia Smart Thermostat by Netatmo, you can control your home heating system from anywhere, even if you're thousands of miles away. You can crank down the heat in Ballina from Biarritz or bump up the degrees in Hacketstown from Hawaii - all easily controlled through the Netatmo app.
Plus with an intelligent smart home thermostat system like the Netatmo Smart Thermostat you can relax when you're out of the house because the smart management system can Auto-Adapt to exterior conditions and changing environments while the Auto-Care function can notify you of a problem with your heating system's operation.
It means you can focus on travelling and enjoy complete peace of mind on your adventures!
When you buy an Energia Smart Thermostat by Netatmo, we also look after the installation for you. The full process is taken care off by our trusted engineers. Buy online here on the Energia Smart Home Store and our team will be in touch to arrange an installation appointment that suits you.