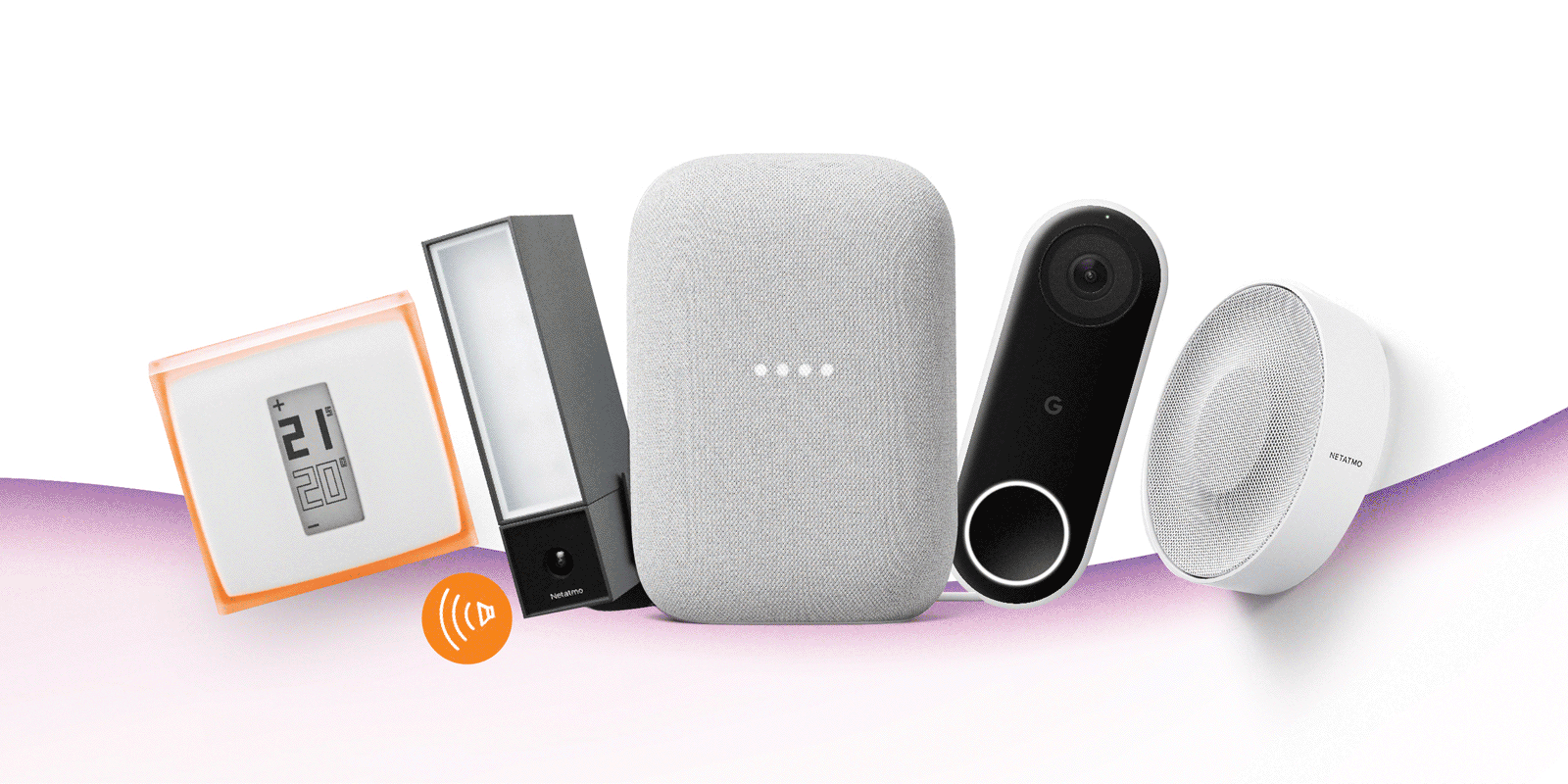 Technology has become such an important part of all our lives over the last year, from video calling to home workouts and virtual schooling. Smart home devices are a great way to make technology work for you, connecting your lights, appliances, and more to your phone or smart hub, meaning you can not only take charge of your energy use, but search and stream handsfree. Here's our top ten quick tips on creative ways you can use your smart home devices, and make sure to check out our full range of products on smarthomestore.energia.ie.
1: Turn your TV into an entertainment centre
Make movie nights a cinema-worthy affair with the Google Nest Audio. Pair two devices for stereo sound, surrounding you in the stories you love.
2: Move with the day
Give your circadian rhythm a hand with a little help from tech. Smart bulbs are connected to your phone or smart home hub and can be scheduled to brighten and dim over the course of your day with a simple voice command.
3: Plug into your energy use
Smart plugs make it handy to turn on and off appliances even when you're not home, but did you know some smart plugs can even monitor your energy usage? The TP Link Kasa Smart WiFi Plug with Energy Monitor
helps you keep your energy usage and costs in check with real-time information at your fingertips.
4: Weather the storm
Getting stuck into a bit of gardening, or second guessing that jacket on your evening walk? Don't leave your plants or your plans up to chance with the Netatmo Smart Weather station and get real-time rain and wind readings in the palm of your hand.
5: Add some more smart to home schooling
With more young people learning from home than ever before, smart devices can help you do everything from planning your day to perfecting your environment. Check out our blog post here for more tips on smartening up school days.
6: Bake up a storm
Keep your banana bread-covered paws off your laptop or phone while recipe-surfing with a Google Home Hub. Control YouTube hands-free with your voice to make sure you don't miss a morsel while you're baking a mouthful!
7: Dance on the ceiling
Get crafty with your smart devices and turn your home into a disco! Ask your Alexa or Google Assistant to pop on a playlist and turn your TP Link colour bulbs to funky to have a night on the (kitchen) tiles!
8: Get a work-from-home Assistant
Master your calendar with an Amazon Alexa or Google Assistant. Set reminders, send emails, schedule meetings, and check your calendar all with your voice, meaning you can stay on-task even when you're away from your devices.
9: See who's knocking
Whether you're working from home or on site, a smart doorbell can help you protect yourself, your property, and others with video and voice capabilities meaning you can accept deliveries without opening the door, wherever you are.
10: Centralise your heating
Control your heating from your phone or smart home hub with a Netatmo Smart Heating System. Set schedules, adapt your heating to the weather outside, and turn off heating in empty rooms all from the ease of your device.
Energia's